In their everyday work, people face haste and numerous tasks that, for different reasons, they struggle to complete without the help of an expert – a coach.
Simply put, coaching is a conversation, or rather, a series of conversations between two people. Efficient coaching has a positive influence on understanding, learning, behaviour and progress of an individual or team. Through the conversation, a coach helps the client find solutions for the situation(s) that the client wishes to resolve. After determining the challenges, the coach helps the client take an objective look of the situation and total environment, set the goals, and then define the necessary steps to reach these goals.
The aspect that makes this conversation different from other forms of communication is the influence it has on the person being coached. Time dedicated to coaching pays back multiple times over by increasing work satisfaction, achieving better results, reaching successful resolution for stressful situations, and solving tasks more efficiently. All this ultimately directly leading to time saving.
Coaching can be: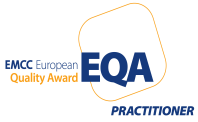 Individual, or
Team (individual coaching sessions can be organised for the team members on top of the team coaching)
Coaching within an organisation (company) implies discretion and utter confidence of the users.